Second Opinions for Your Peace of Mind
Helping you make an informed decision about spine surgery
If you have been told you need spine surgery and you're unsure if it is the right treatment for you, it can help to get a second opinion from another surgeon. At NJ Spine Institute, we are happy to schedule an appointment to review your case, share our recommendations and provide the information you need to make a more informed decision.
The right time to seek a second opinion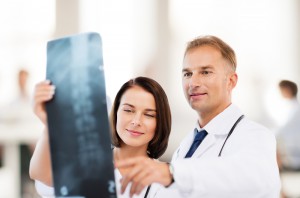 Not every first opinion needs to be questioned. Ideally you have selected a spine doctor who has been highly recommended and has a reputation for great outcomes. But if you have any uncertainty about having surgery, there are situations where it makes sense to get another doctor's advice.
Dr. Quartararo recommends you get a second opinion if:
You do not feel you were given the time you needed to discuss your concerns or understand your options.
You were only given the option of a traditional open surgery, and you want to know if you are a candidate for minimally invasive outpatient spine surgery.
Your first doctor did not give you conservative treatment options but immediately recommended surgery.
You have had a previous spine surgery that failed, and you want to make sure it doesn't happen again.
Your doctor has suggested you get a second opinion for your peace of mind.
Do not hesitate to contact us for a second opinion consultation. Our appointments are always long enough to give you time to discuss and understand all your options. If we agree with the recommendation you've been given, you can move forward knowing you're already in good hands. If we can offer a less invasive option, we'll review the benefits carefully with you.
For your second opinions, call NJ Spine Institute today at 201-493-0123.