Meet New Jersey's Pioneer in Minimally Invasive Spine Surgery
Louis G. Quartararo, MD, FAAOS
Board-Certified: American Board of Orthopedic Surgery
Fellow: American Academy of Orthopedic Surgeons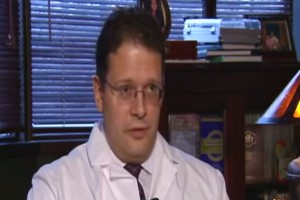 "I love what I do, and that's because it boils down to helping make a real, lasting and positive difference in people's lives. As a spine surgeon, my practice is recognizably different from most others, and that's no accident. People deserve the best that I can give them, which depends on developing a relationship, catering to their unique needs and putting my heart into everything I do.
"I want to be the doctor that people can depend on to keep their best interests foremost in mind. I want them to know they have my full attention, which can't happen if they're rushed. I also want to be satisfied in what I do, and I want that for my patients, too. Ultimately, that comes down to doing things differently — and from the heart.
"My staff and I are committed to providing what I call 'concierge-level' care. We strive to prove that at every turn, and not just in how we regard and cater to you. I really believe you should not be cut up for no reason. So spine surgery here is as minimally invasive as possible, for the simple reason that it can be. If you can go home the same day as your surgery, that's what I want for you. And it's what you deserve."
For more information about Dr. Quartararo or his state-of-the-art, outpatient spine surgery, don't hesitate to call NJ Spine Institute at 201-493-0123.